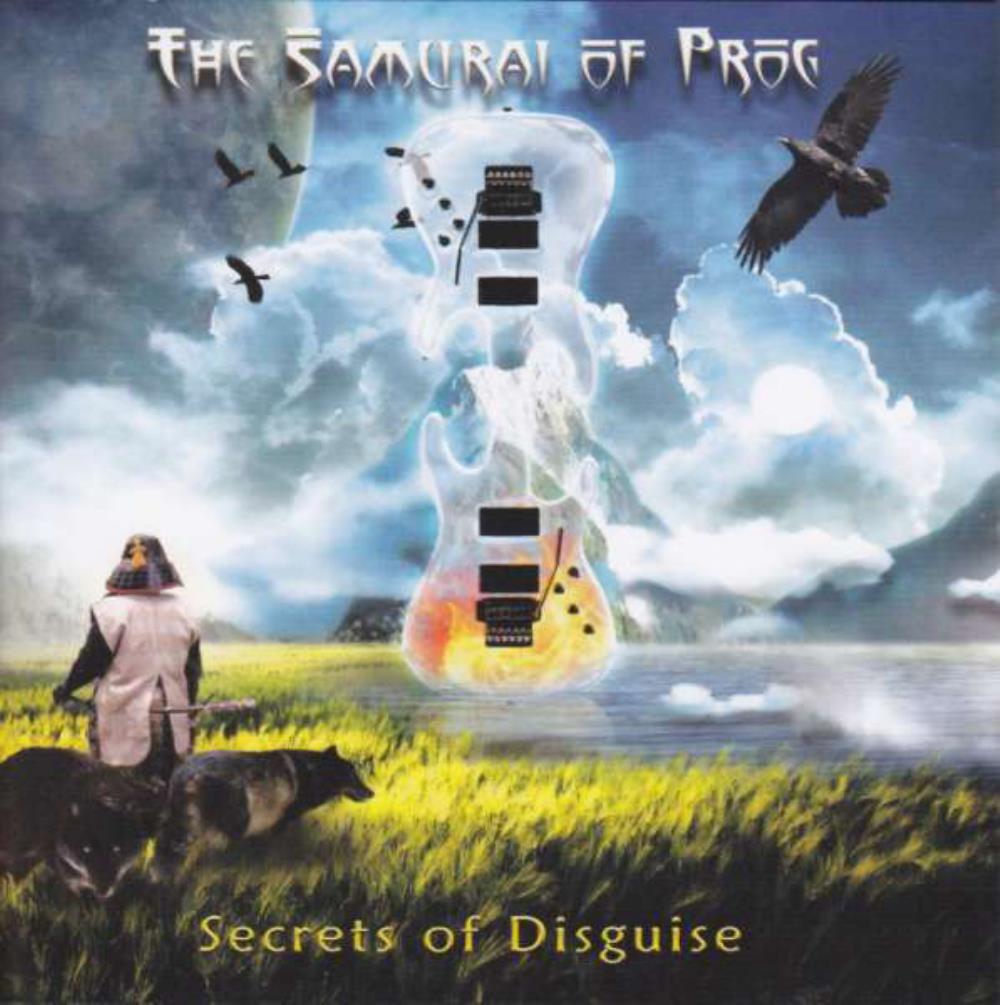 O conjunto multinacional THE SAMURAI OF PROG foi formado como um projeto liderado pelo compositor e baixista italiano Marco Bernardo, com sede na Finlândia. Ele atua na Associação Finlandesa de Música Progressiva desde 1995 e esteve envolvido na Revista Colossus desde 1996 também participando na série Colossus de álbuns temáticos criados em cooperação com a etiqueta francesa Musea Records.
Foi numa contribuição para um desses projetos que o Samurai de Prog nasceu, e juntou-se a Bernardo, como membros permanentes, o artista dos EUA Steve Unruh e o baterista finlandês Kimmo Pörsti. Além deste trio principal, a filosofia desta banda parece envolver músicos adicionais conforme necessário e desejado.
Nesse segundo disco a banda tem como "espinha dorsal" uma variedade de covers de grandes ícones progressivos dos anos 70, como Gentle Giant, Genesis, PFM e King Crimson além de outros. Temos também composições próprias como a belissima "Sweet Iphigenia" do projeto Colossus "Decameron 2". O folheto contendo toda a informação track-by-track também é muitissimamente e lindamente ilustrado.
Songs / Tracks Listing:
CD 1 (77:01)
1. Three Piece Suite (England) (12:36)
2. Sweet Iphigenia (7:33)
3. Descenso En El Maelstrom (Crack) (5:29)
4. Before The Dance (2:51)
5. Dancing With The Moonlit Knight (Genesis) (8:30)
6. Aspirations (Gentle Giant) (6:37)
7. Traveler (PFM) (6:00)
8. Sameassa Vedessa (Matti Jarvinen) (5:12)
9. One More Red Nightmare (King Crimson) (7:29)
10. To Take Him Away (Sandrose) (7:09)
11. Time And A Word (Yes) (7:08)
CD 2 (54:07)
12. Singring And The Glass Guitar (Utopia) (23:32)
13. Darkness (Van Der Graaf Generator) (8:11)
14. Jacob's Ladder (Rush) (7:21)
15. The Case Of Charles Dexter Ward (alternative mix) (14:47)
Line-up / Musicians:
- Steve Unruh / vocals (1,2,5,6,9-15), acoustic (1,11,12), electric (6,8,15) & Spanish (7) guitars, flute (5,6,11), violin (2,3,7-9,12-15), drums (9), kalimba (11), mandolin & percussion (12), bass (15)
- Marco Bernard / bass
- Kimmo Pörsti / drums, percussion, Fx (12), mixing
With:
- Mirja Lassila / vocals (1,8)
- Mark Trueack / vocals (7)
- Jon Davison / vocals & acoustic guitar & arrangements (11)
- Phideaux Xavier / vocals (12)
- Barbara Rubin / vocals (14)
- Ileesha Bailey / vocals (14)
- Akos Bogáti-Bokor / electric & acoustic guitars (1,8)
- Kristofer Eng Radjabi / guitar (2)
- Israel Sánchez / guitar (3)
- Kamran Alan Shikoh / guitar (5,10)
- Alan Shoesmith / 12-string guitar (5)
- Andrew Marshall / 12-string guitar (5,10)
- Srdjan Brankovic / guitar (9,14)
- Roine Stolt / guitar (12)
- Carlos Lucena / guitar (13
- Robert Webb / Mellotron & Hammond, piano, MIDI clavinet & vocals (1)
- Linus Kåse / keyboards & sax & vocals (2)
- Kimmo Tapanainen / keyboards (2)
- Eduardo G. Saleña / Hammond & synth & arrangements (3)
- David Myers / grand piano (4,5), Mellotron & Hammond & synth (5)
- Stefan Renström / keyboards (5)
- Mimmo Ferri / electric piano (6)
- Stefano Vicarelli / Hammond (7,8), Minimoog & RMI electric piano (7)
- Enyedi Zsolt / keyboards (8)
- Matthijs Herder / organ & Mellotron (10)
- Octavio Stampalia / grand piano (11)
- Guy LeBlanc / keyboards (12)
- Lalo Huber / Hammond & synth (13,15), bass (15)
- Richard Wileman / keyboards (14)
- Vertti Tapanainen / bassoon (2)
- Risto Salmi / soprano (2) & tenor (9,13) saxes
- Peter Turnbull / oboe (5)
- Jukka Pitkänen / fluegelhorn (11)
- Mento Hevia / electric cello (3)
- Helen Dearnley / violin (14)
- Jan-Olof Strandberg / bass (12), fretless bass (6,7,12)
- Beatrice Birardi / vibraphone (6)
- Richard Maddocks / narrator (12)
Artwork:
Davide Guidoni
Discografia:
2011 • Undercover
2013
• Secrets of Disguise
2014 • The Imperial Hotel
2016 • Lost And Found
2017 • On We Sail
2018 • Archiviarum